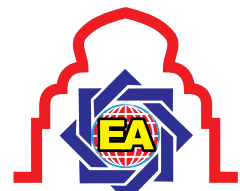 projects
OUR PREVIOUS PROJECTS AND CLIENTS :
Performed projects with magnitudes between $1-$100 million.
Having our own mobile batch plant as an asphalt plant.
97% of employees are local nationals.
500+ employees.
Proven management and logistic plans.
 Utility system planning and development expertise
Include work at Barracks, housing, apartment, facilities, clinics,
Renovation, demolition and construction experience.
warehouses, supporting military and public facilities. 
 Total solution provider for infrastructure requirements.
Construction and design expertise.
1. US Department of Defense
2. United State Army
3. Multi-National Corps _ Iraq.
4. Republic of Iraq Ministry of Defense
5. Multi-National Force-Iraq.
6. US Army Corps of Engineer
7. US Marine Corps
8. NATO.
9. US department of Air Force
10. PARSONS.
11. Allied
12. CH2MHILL
13. KBR Joint Force Command Naples.
14. Multi-National security Transition Command Iraq
15. Washington Group International
16. Innovative Technical Solution
17. Tetra Tech EC
18. Alcatel-Lucent
19. TORRES
20. Motorola AIEE.
21. NanoCom
22. AMEC.
23. US department of navy.
List of Major Projects with Iraqi  Ministries, Foreign Companies and US Contracting Offices in Iraq 
 

Items

 

Date of Contract

Contract No

Or Purchase request NO.

 

Project Name

1
2013
CMITWRS-710-PRT-10.30-30234
Construction Agreement for BUT Street Lighting & Road & Main Gate Construction
2
2013
CMITWRS-710-PRT-10.53-30241
Construction Agreement for BUT office and Yard Renovation
3
2014
CMITWRS770-PRT-10.83-30043
EPC Agreement for Training Building of MOC
4
2014
CMIT-PRT-10.53-130009-05-2A
Purchase Agreement for Container with Shelves
5
2017
W56KGZ-17-P-7011
Supply of 42″ Laminator Machine (LAMROLL 42) with Ext. warranty for extra 2yrs (Total 3yrs)
6
2019
179 BPC X    A/I 120 X 2019
Supply of Gasoil to Spanish Camp from 01/07/2019 to 31/08/2019
7
2019
244 BPC X   A/I 150 X 2019
Supply of Gasoil to Spanish Camp from 09/09/2019 to 30/09/2019
8
2019
215 BPC X   A/I 126 X 2019
Supply and delivery of Mattresses

9

2020

191Z1020P0097

Subcontractor for Emaar Iraq Alghad Company

Supply of Metal Desk Lamp, Eye-Caring Table Lamp, and Study Lamps with Flexible Goose Neck